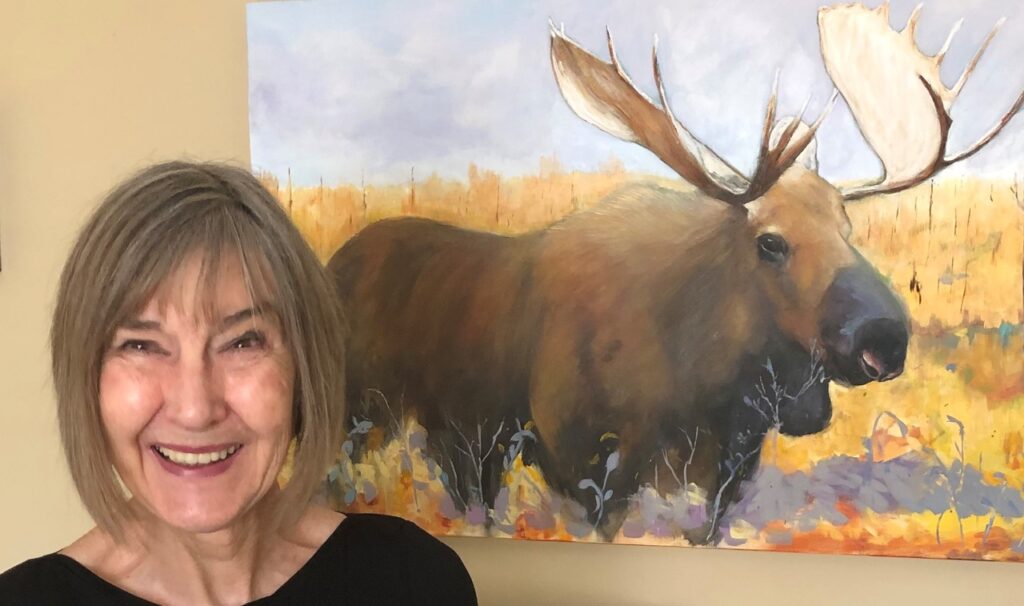 "Painting is not something I just do, it is something I am compelled to do; to portray on canvas  the emotions that a particular scene, person, or landscape evoke in me with the hope that it will have the same impact on the viewer."
Anne Gidluck was born in Western Australia and it is the brilliant colours of the Australian landscape that have a big influence on her art.
Anne started drawing and painting at an early age as her father was a talented artist.
Marriage and immigration to Australia meant her art was put on hold for many years until her move to Calgary where she took numerous workshops from well-known Vancouver and Calgary artists.
Her work encompasses diverse subjects, but it is the faces and scenes of the people in her travels that captivate her.
After working in water colour and oils Anne now paints in acrylics which allows her to incorporate different papers and textures.