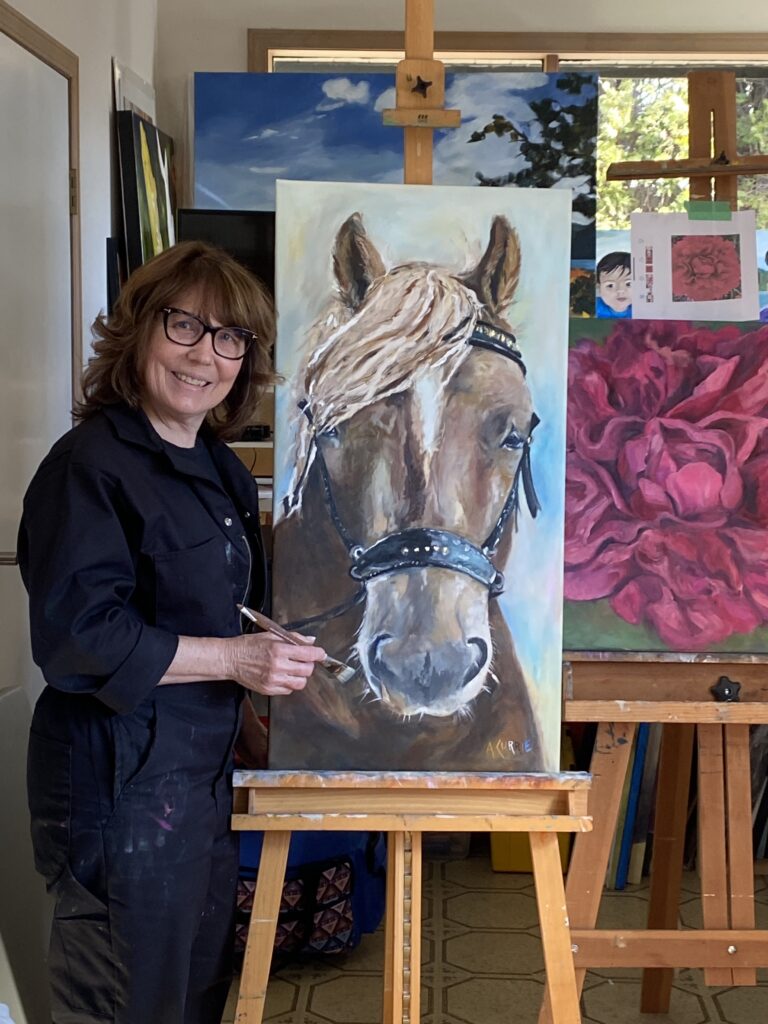 "My twisted swollen fingers
signify osteoarthritis.

However, a burning desire to
create has always been my soul's
meditation, healer, closest friend.

Creativity is the light that gives all
darkness its meaning."
Just the idea that 'a picture could tell a thousand words' beckons me to paint.
Pushing visual boundaries using vibrant colours, diverse subject matter, and quirky
compositions (usually gathered with my camera, I bring my next visual story to life!
Painting in Series' allows me to extend the storyline. My mind holds deeply imbedded
art theory (a bachelor's degree in Art Education and an Art and Design Diploma) but my
creative spirit runs amuck with its rules. My painting journey began in 1973 at the
University of British Columbia. My ground-breaking instructors were Gordon Smith,
Sam Black, and Jack Shadbolt (all key figures in the history of Modernist painting.)
My recent work is with traditional oils or full-body acrylics (using medium to
soften edges, adding layers of glaze), always on stretched canvas. I am a founding
member of West Kelowna Artists; Brushstrokes Club of West Kelowna and BC Artists
Guild (bcartistsguild.ca). My art has been shown in numerous galleries and businesses
throughout the South-Central Okanagan (British Columbia). I am often commissioned
for paintings by patrons. I reside just off the Westside Wine Trail in West Kelowna, BC
with my husband, Robert.