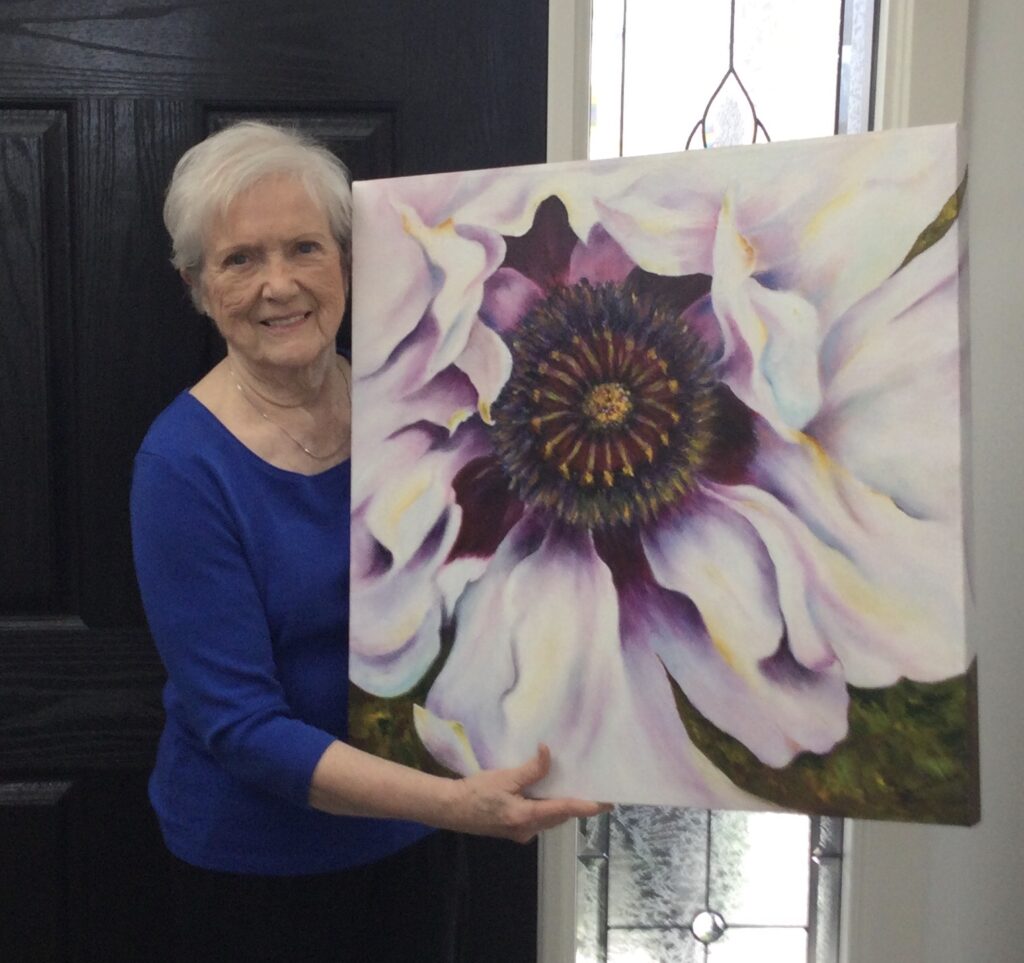 "There is an art in the way life is viewed and one must cherish it! Art has given me a purpose for my existence! I truly believe that by thinking creatively with a positive attitude I can achieve that quality in my work and my life!"   

Cecile's education consists of four years at the University of Alberta Extension program and four years at a private art education school. She has taken many workshops with notable Canadian and American artists throughout the years. She has been affiliated with various arts groups, including the Society of Western Canadian Artists and the Federation of Canadian Artists.
Cecile taught art classes for many years in Alberta and is now retired and working out of Peak Point Studio Loft in West Kelowna BC. She works mainly in watercolour, fluid acrylic, oil and pastels.