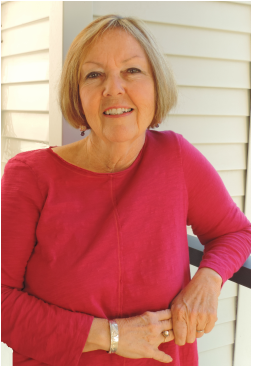 Wildlife, especially Wildlife in or on water, provides me with an endless amount of inspiration as well as recharging my soul.  "Art is Painting, not painted"  Robert Henri
Cherie is a native of Southern Louisiana, is married to a Canadian and lives six months in the Okanagan, British Columbia, and six months in Puerto Vallarta, Mexico. Art has been central to her life from her formative years. She received a BFA with honors from Louisiana State University. Her career has included Graphic Design (before and after the advent of computers), Art Direction, Marketing, Advertising, Real Estate and Fine Arts.
In 1996 she moved to Puerto Vallarta, Mexico with the goal of returning to painting and the arts. She started teaching adult painting classes (19 years ago) and continues to hold weekly classes as well as specific workshops.
Her paintings, now primarily focused on water and life living in and on it, have evolved through these last 21 years. She is still drawn to ethnic people and unique views of life around her. Her use of color and keen eye make her subjects come alive and live.
​Her primary focus at the moment is exploring the newly discovered world of underwater reflections.
Four years ago she fulfilled a lifelong dream of learning the art of metal smithing, studying with Candians' William King and Marilyn Fraser. She focuses on works in copper and silver, with no two pieces ever being duplicated. She also teaches metal smithing.