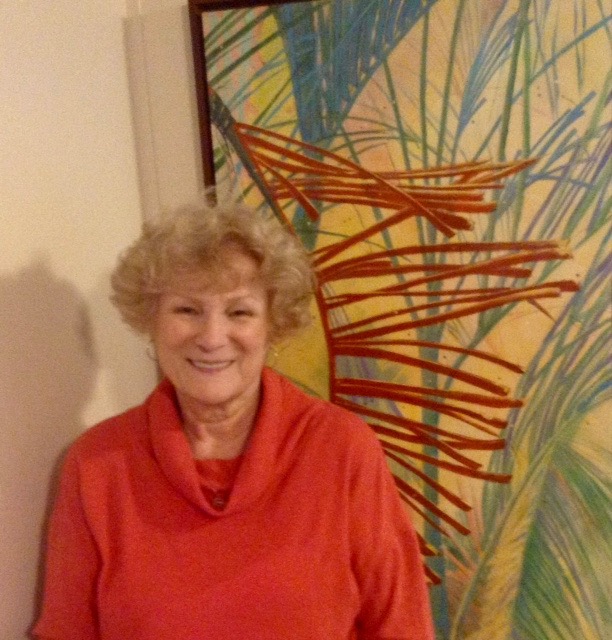 "Being active in the arts community stimulates every one of us to greater efforts and  a more enthusiastic & creative behavior. We're each other's biggest fans!"
Continually searching her artistic potential, Jan is pleasantly surprised when her works intrigue others.
"If my paintings nudge an emotion, I consider them a success."
Always creative, Jan started painting with oils as a youngster at home while living on the Canadian prairies.
Primarily self-taught, Jan appreciated the unique challenges and joys of watercolours, but following a hiatus from painting during her career in Nursing and while raising her two children, she conclusively discovered that she best achieves her impressionistic landscapes by using large canvasses, flat brushes or palette knives, and vibrant acrylics.
After moving to B.C with her hubby and becoming active within the Arts community in 2006, creating her artworks in the "she-shed" adjoining her home has now part become part of her daily routine.