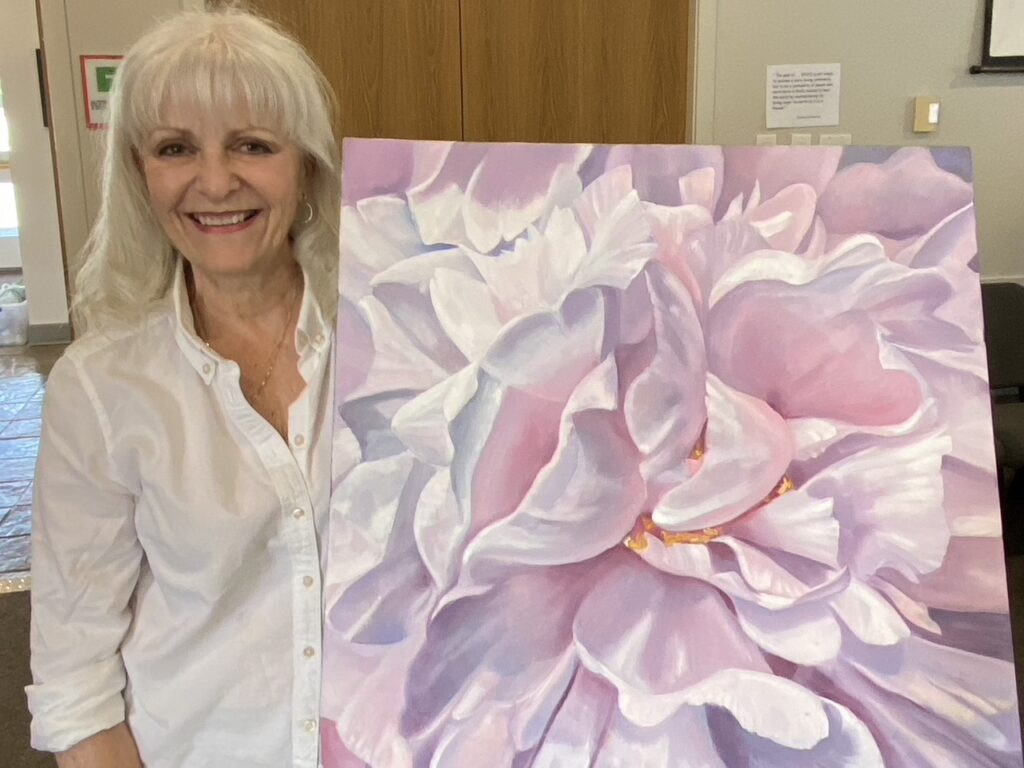 "Flowers are my favourite inspiration…the voluptuous, bold, unapologetic expression of the inherent potential in every see."

Lillian Sokil works in oils from her home in Kelowna, BC. A master gardener, she integrates her love of flowers into many of her compositions and her landscapes are inspired by her connection with nature.
Painting has been a life-long passion for Lillian. She studied in a variety of mediums at the University of Alberta, and has expanded her skills through workshops, including working with Zhaoming Wu and Robert Johnson.
Lillian is a member of COFA and ACNO. She has exhibited and competed in numerous shows across the Okanagan. Her work is in several private collections and is represented by a gallery in Maui. She recently won best floral at the OASIS show in 2021.