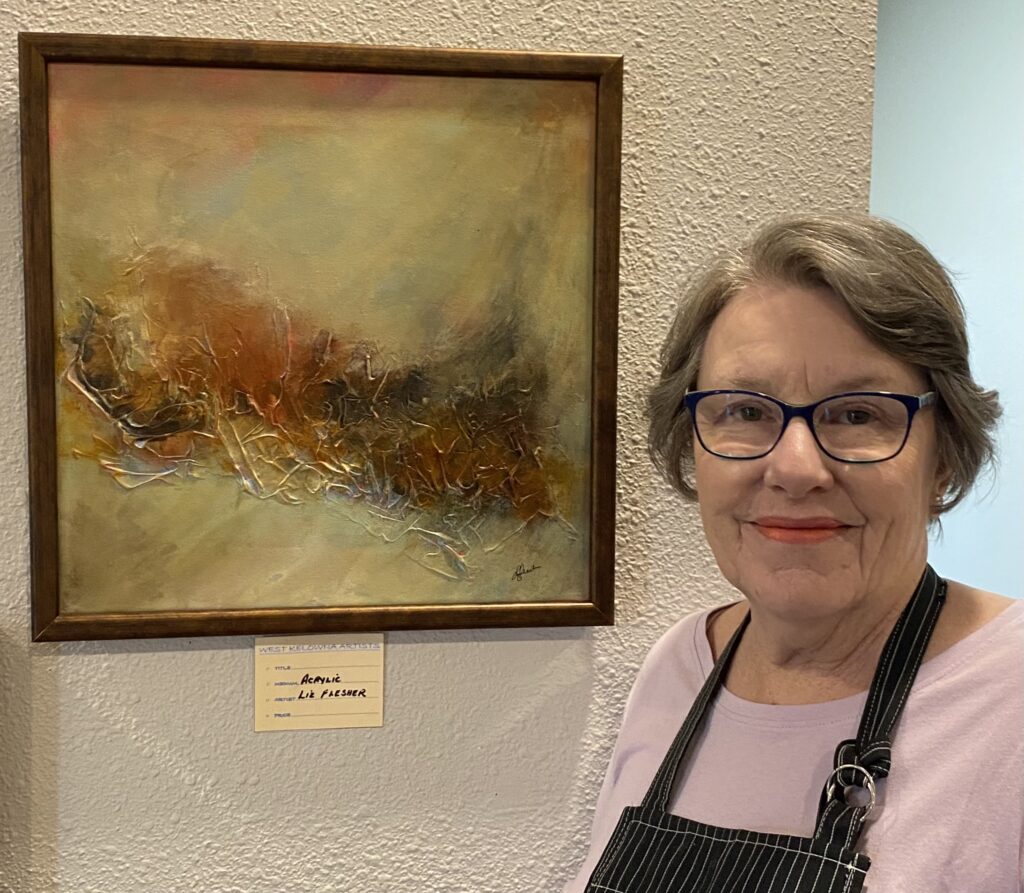 "I don't paint from a photo reference but from a feeling or an idea and let the paint guide me.  From there I add perspective, light, and shadow to create interest."
Elizabeth was born in Calgary but has called BC home since 1966. She is a self taught studying artist and has taken many courses from established artists in the Okanagan.
Elizabeth has recently moved into to the realm of abstract art, painting with acrylics and pastels.
This gives her the freedom of design and color to create texture movement and rhythm to her work.
Elizabeth is an Active member of the Federation of Canadian artists Central Okanagan Chapter, the Okanagan Artists Coalition and the West Kelowna Artists.
Elizabeth has shown her work at various locations in Lake Country Peachland Pentiction and Kelowna.