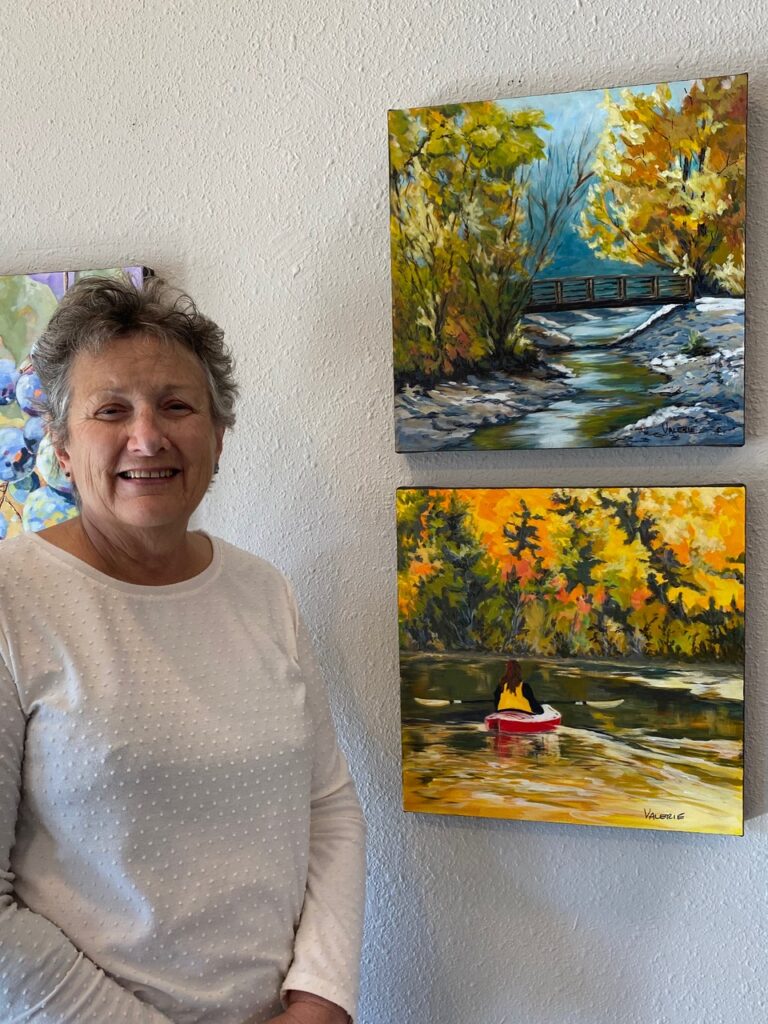 "Art, like life, is based on values!"

Valerie was born in Winnipeg, Manitoba and has lived in West Kelowna for 25 years.
She began painting in oils at the age of eleven and is basically self-taught; but has attended several educational workshops over the last few years.
Valerie was inspired by her art teacher in Whitehorse Yukon, Miss Varley, who was the daughter of Frederick Varley.
She has painted in oils, pastel, pen and ink but prefers acrylic.
Valerie preferred subjects are landscape, street scenes and animals.